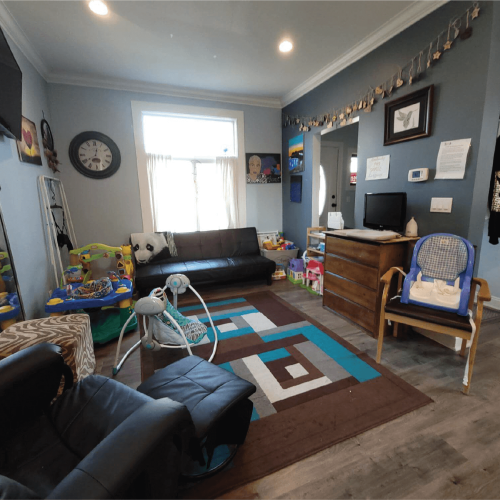 Kamloops Family Resources Society is a non-profit society and registered Canadian charity, The Tree is the name of our programs and services. Our vision is one of women's belonging and recovery.  At The Tree we walk with women and their families, facilitating healing, connections and support.
At our drop in program families can find healthy food, peer-based social support, connections to professional services, clothing and baby equipment, health and parenting workshops and other special events and activities. Some of our programs address the often hidden issue of Mothers struggling with substance use.  We believe that peer mentorship and support are essential in overcoming this challenge.  Our mothers for recovery support group provides a safe, non-judgmental, nurturing environment where moms can heal and share. 
We build trusting relationships, with those who identify as women, and their children. Our programs focus on support, community, and connection. We believe that, when given the right supports, families are able to make decisions that reflect the lives they want to live.
Subscribe to Our Mailing List